A new specialist enters the tuning scene for the classic Porsche 911. We are talking about Paul Stephenswhich surprises us now with this creature baptized with the name of Autoart 993R.
To create this true marvel, Paul Stephens takes a Porsche 911 Carrera 2 from the 993 generation as his starting point. Hence its new name: Autoart 993R. Although the goal was clear from minute one, they wanted a "nineteen" that would improve the original data by 25%. For this reason, it is more powerful and lighter, in addition to having improvements in the chassis and exterior design.
A Porsche 911 of the 993 generation for this project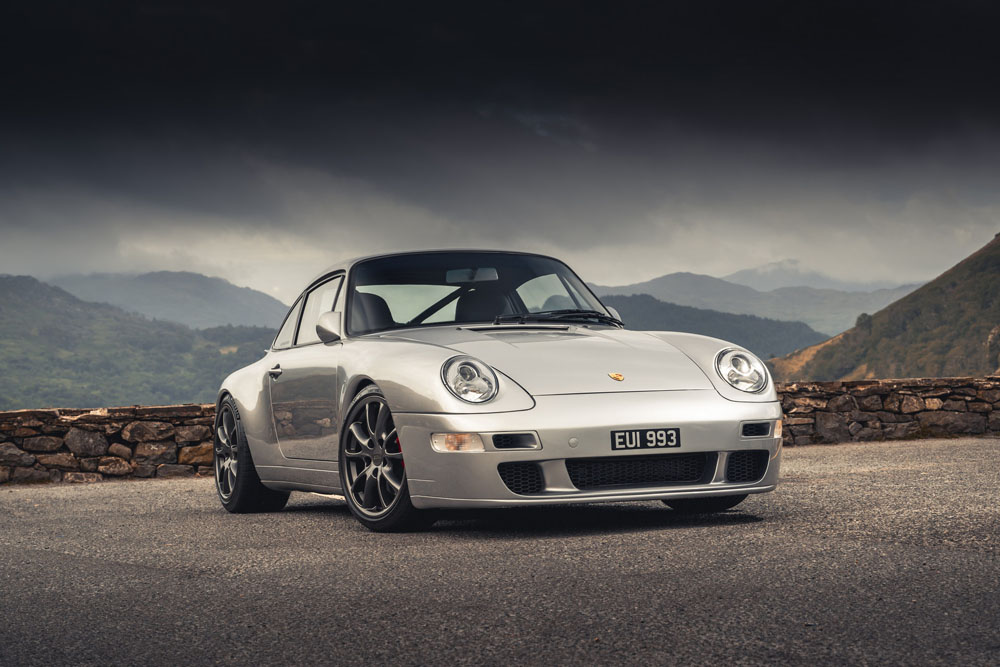 Speaking of the 993 generation Porsche 911, Paul Stephens said: "We chose this model because it is the most advanced series from the air-cooled era and its unique appearance is still appreciated today. " The project to create this Autoart 993R took five years to complete and includes "several thousand kilometers of road improvements of all kinds". However, Paul Stephens offers improvements for any 993, a generation active between 1994 and 1998.
According to the company, "no nuts or bolts were omitted" and "no panels were examined".
Body panels are made of composite material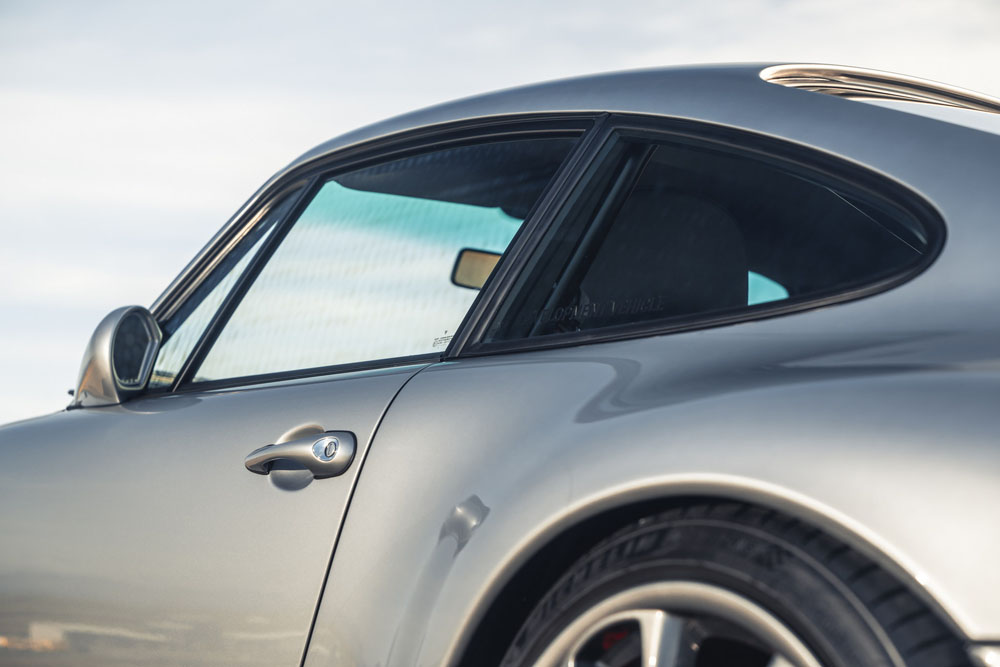 Aesthetically this Porsche 911 Carrera 2 has been updated. Each of the panels that make up its bodywork are new and are now made with composite materials. The most significant change is in its front bumper, which now has air intakes inspired by those of the Porsche Carrera GT. The rear now incorporates a diffuser and ends in twin exhaust tips, while its ducktail spoiler is striking. Curious is that between the two bumpers, 9 kilos of weight are saved. The original steel bonnet is now replaced by an aluminum bonnet made by Porsche Motorsport, which also takes 8 kilos off.. Additionally, the power sunroof was removed to save weight. The piece is completed with 18-inch wheels it borrows from a 996-generation Porsche 911 GT3 RS, which are also fitted with Michelin Pilot Sport tyres.
In order to save even more kilos, two bucket seats have now been installed in the interior. These are made by Recaro, have a carbon fiber structure and are dressed in the unmistakable fabric of the classic "nueveonce". Inside this Autoart 993R we also find a roll bar, composite door panels, electric mirrors removed (250 grams remaining), glove box latch, audio system, interior lights, airbags … And even lighter windows and lighter than original air conditioning were installed.
Like a classic Porsche 911 retains its "air-cooled" engine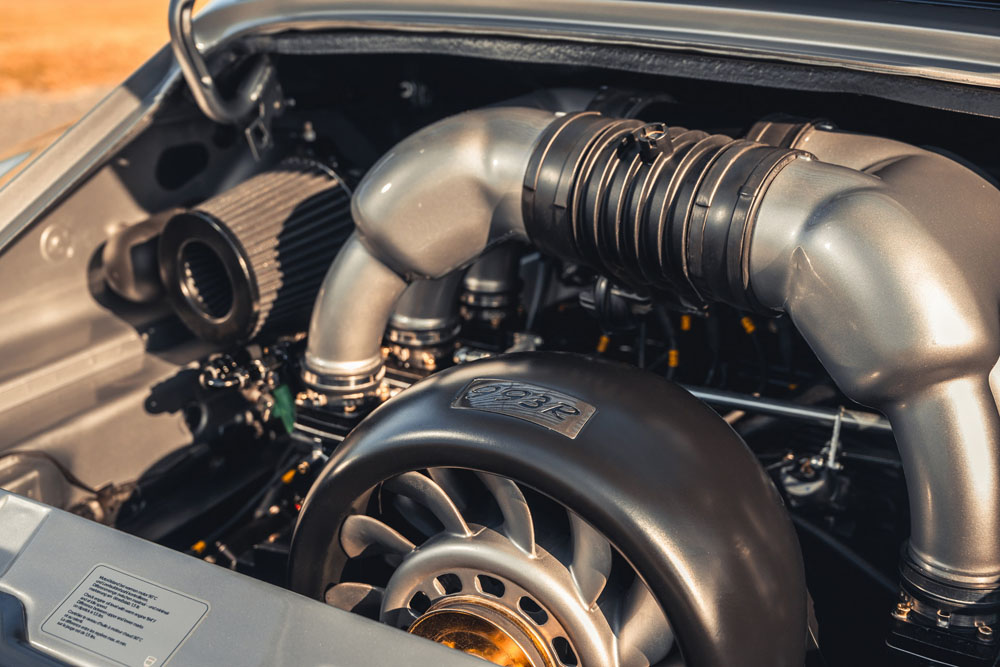 Less weight and more power. Its six-cylinder boxer heart and its 'aircooled' nature sees how the displacement increases from 3.6 to 3.8 litres. Also inherits components such as the crankshaft, bearings and oil pump from the engine of a 997 generation Porsche 911 GT3. For its part, it receives lighter steel connecting rods, the pistons of the RSR version and custom camshafts by Porsche Motorsport. The exhaust system was also made by Cargraphic.
The result it's a sensational air-cooled boxer engine that delivers 330 hp at 7,400 rpm. However Paul Stephens says they can take it up to 360bhp with no problem. This is certainly a significant increase over the 272 hp delivered by the original version. And if that wasn't enough, its red zone now reaches 8,500 rpm. The torque also increases up to 360 Nm, all sent to the rear axle via a six-speed manual gearbox and a Wavetrack limited-slip differential.
Countless improvements to the chassis of this Autoart 993R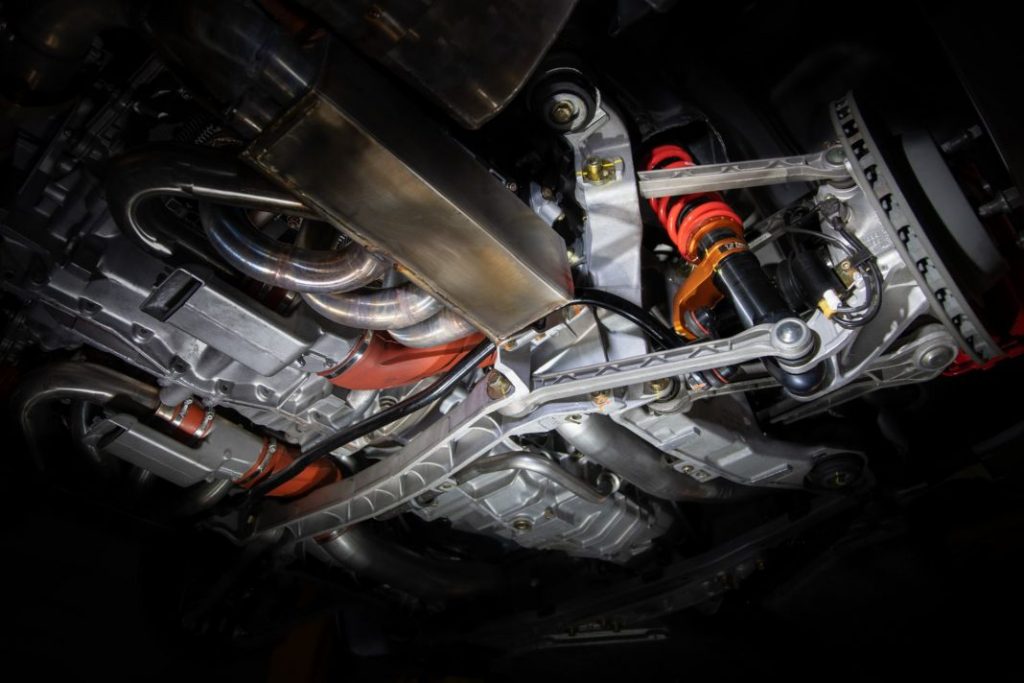 This Autoart 993R is content with 1,220 kilos of weight. It's 150 kilos less than an original Porsche 911 Carrera 2. Its advantages remain anonymous, but they show their chests saying that its power to weight ratio is better than that of a Porsche 911 GT3 of the 997 generation.
To digest its new features, the chassis receives an adjustable and active Tractive Ace suspension. This is controlled by means of a specific module with five different programs. Also from a Porsche 993 RS, this Autoart 993R gets its brake system.
Like the services, its price is kept secret. It is logical to think that this Autoart 993R will be much more expensive than the Porsche 911 Carrera 2 from where it was born due to the infinity of improvements. However, it should cost less than expert Gunther Werks' latest creature. And let's not talk about the marvels of Singer Vehicle Design.