a few days ago the molsheim company introduced the world to one of the most special Bugatti Chirons in history. Baptized by the name of Babythis marvel pays homage to the eldest daughter of Ettore Bugatti, in addition to shows an ornamentation never used by the French firm…24 carat gold.
And it is that the use of this precious and delicate material on the exterior of the Bugatti Chiron was not an easy task. So much that the Molsheim company says it has spent the last five years looking for it. Everything to make it strong enough to adorn the exterior of these beautiful units dedicated to the daughter of the brand's founder.
This Bugatti Chiron is adorned with 24 carat gold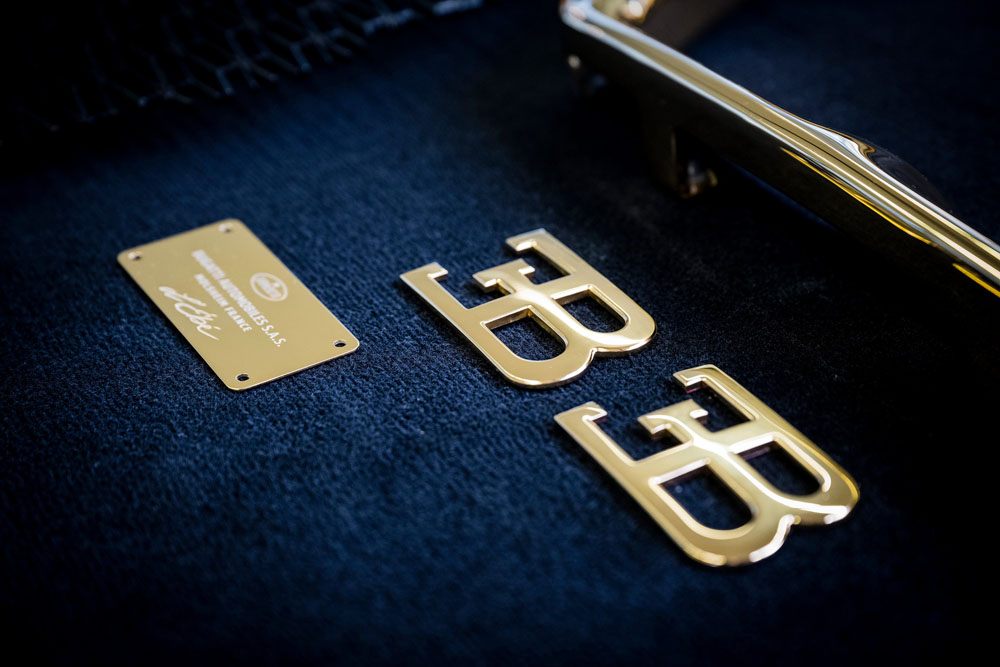 Bugatti was not alone in this process, but benefited from the invaluable help of the experts at Poellath GmbH & Co.. It is a Bavarian company that deals with coining and stamping. They were the architects of the transformation of the frame of the grille, the "EB" emblems, the line that crosses its bodywork and the identification plate that this Bugatti Chiron L'Ébé actually wears. How could it be otherwise, they are 24 carat gold. A precious metal that you have today on the market at 55.22 euros per gram.
The Art Deco style of the 1920s is the origin of the decorative line that runs along the top of these very special Bugatti Chirons. And this was only possible through extensive research and laboratory testing. to ensure the smooth gold finish can withstand exposure outside a vehicle.
Five years were needed to develop the use of gold abroad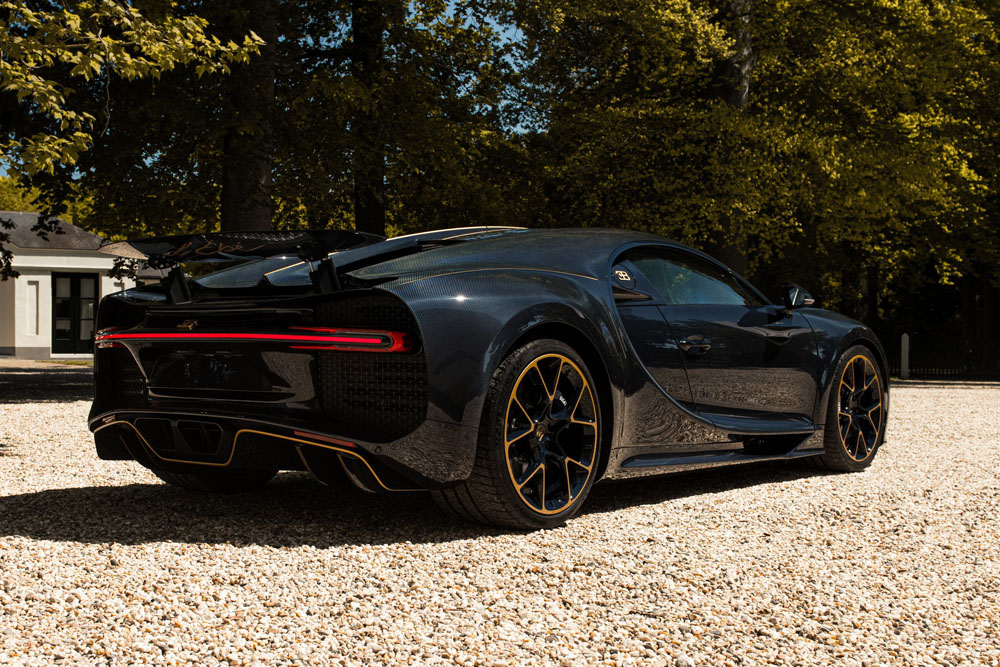 To avoid corrosion problems, this "backbone" is made of nickel and then a thin layer of 24-carat gold is applied, barely three or four micrometers. And finally it is polished to give it its shiny appearance. The process is entirely done by hand, and Bugatti says it takes over ten hours to create those fine lines.. This same technique is also applied to the frame of the grille, the biggest challenge for the inhabitants of Molsheim due to its dimensions. And we're talking about a room that's 44 centimeters long and 40 centimeters wide.
"Our customers want the extraordinary. Therefore, we are always looking at what fits best with the brand's quality ethos and how we can implement it," said Hendrik Malinowski, General Sales Manager at Bugatti. "With the gold badge on the horseshoe grille and the other gold elements of the vehicle, we can offer our customers something that only Bugatti can achieve this way."
These 24-karat gold accents are accompanied by other gold-finished moldings, which They contrast perfectly with the 'Blue Royal' carbon fiber bodywork of this Bugatti Chiron L'Ébé. Three units of them (one based on the Chiron and two based on the Chiron Sport) will be assembled by hand and will become the last examples of the Chiron to be delivered in Europe.