If the new Mercedes-AMG C43 4Matic looks too ostentatious and sporty for your needs, you don't have to wait for the promising AMG C63 4Matic + version. Because you will be a step ahead in all aspects. If that is the case, now you can bet on Brabus' latest creationwhich takes as its starting point the new Mercedes-Benz C-Class.
Baptized with the name of Brabus B30, this preparer offers it both with a four-door sedan and a family body. And also for C300 and C300d versions… for the moment.
Brabus created it on the C300 and C300d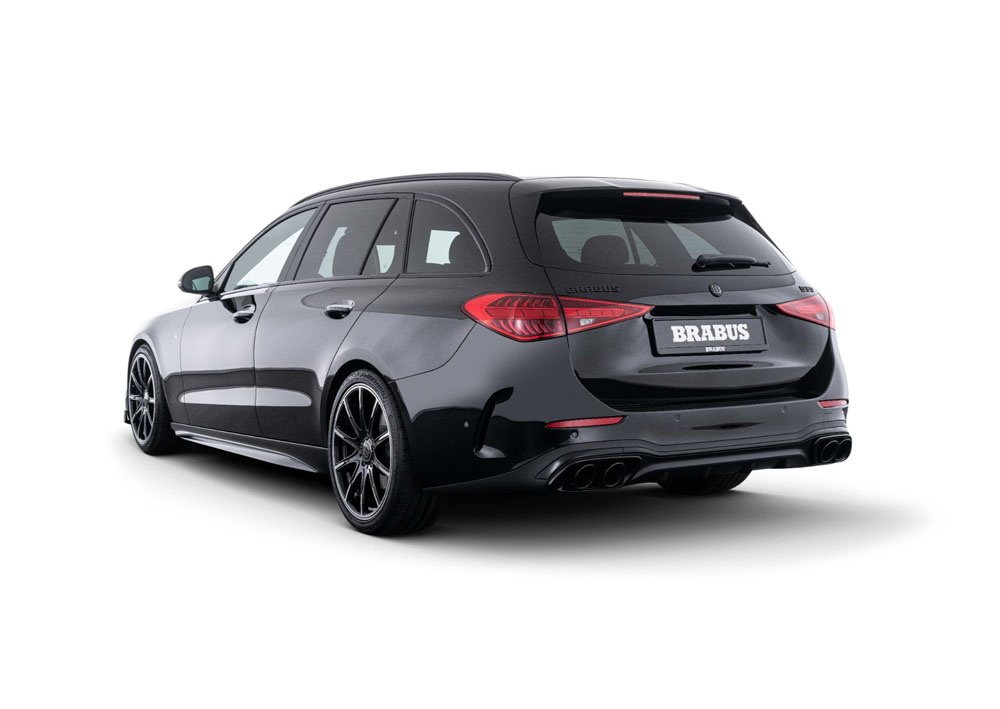 Starting with the visual section, the new Brabus B30 boasts a sensational and extensive aerodynamic kit that goes even further than units equipped with the optional AMG Line package. In fact, Brabus designed it to be placed in these versions. And all these components fit together perfectly.
At the front, these Brabus B30s have a new splitter that extends to the sides. It's not just aesthetic, but was created to reduce the rise of the front axle of these Class C. And they also fit perfectly with the new grilles created for the original air intakes.
Four exhausts used by the C63 with the V8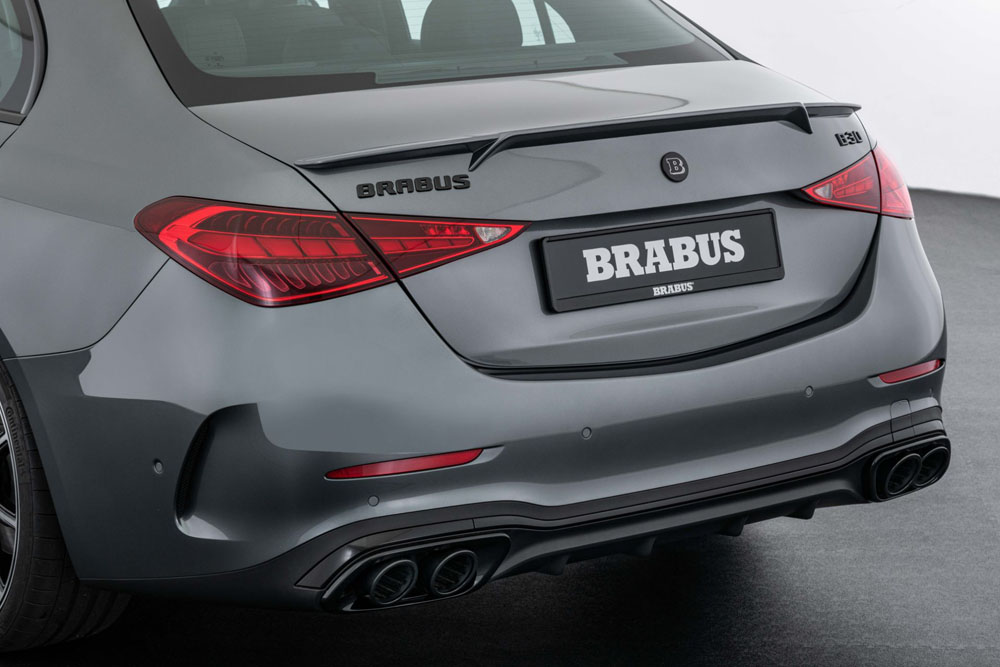 Specialist Bottrop also installed a grille in Pan American style and additional LED lights for the lower part of the bumper. If we look at his back, here these Brabus B30 have a new four-terminal exhaust system with a diameter of 90 millimeters. These have a black chrome finish, which has nothing to envy to those of the previous Mercedes-AMG C63 with the 4.0 V8 Biturbo heart. At the rear there is also a discreet rear spoiler and the corresponding identification emblems.
Anyone who bets on equipping this aerodynamic kit on their Mercedes-Benz C-Class will have the opportunity to choose from a wide catalog of rims designed by Brabus. And it is that they are offered in 18, 19 or 20 inches, in addition to Continental, Pirelli or Yokohama tires. The customer decides. Now, Brabus has chosen its Brabus Monoblok Z model for these two units, which are 19 inches in the case of the B30 Estate and 20 inches in the case of the B30 Sedan. And the whole thing fits perfectly with sports springs which are firmer than the original ones and which lower the ground clearance between 20 and 30 millimeters.
Discreet interior details with Brabus cachet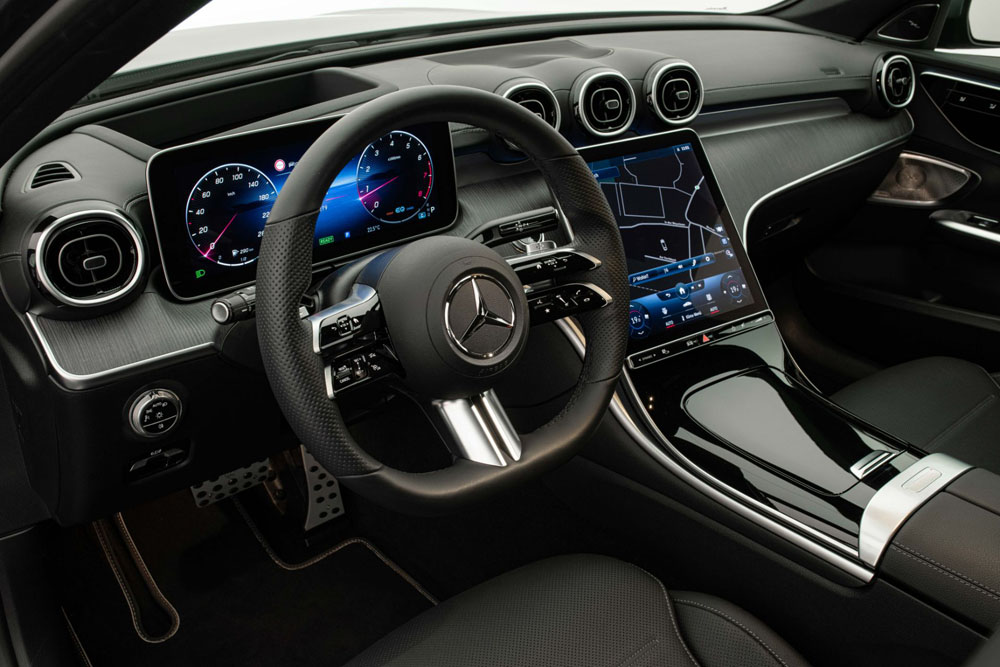 Brabus did not break his head with the interior of his new B30, for which offers the usual aluminum pedals, mats with brand emblems, metal plates for the door steps…And if the customer is looking for something more unique, they can always opt for the upholstery available in their range of options.
Where Brabus has also worked is under the hood. And it is that for the C300 and C300d he imagined electronic management called PowerXtra.
Additional energy for the C300 and C300d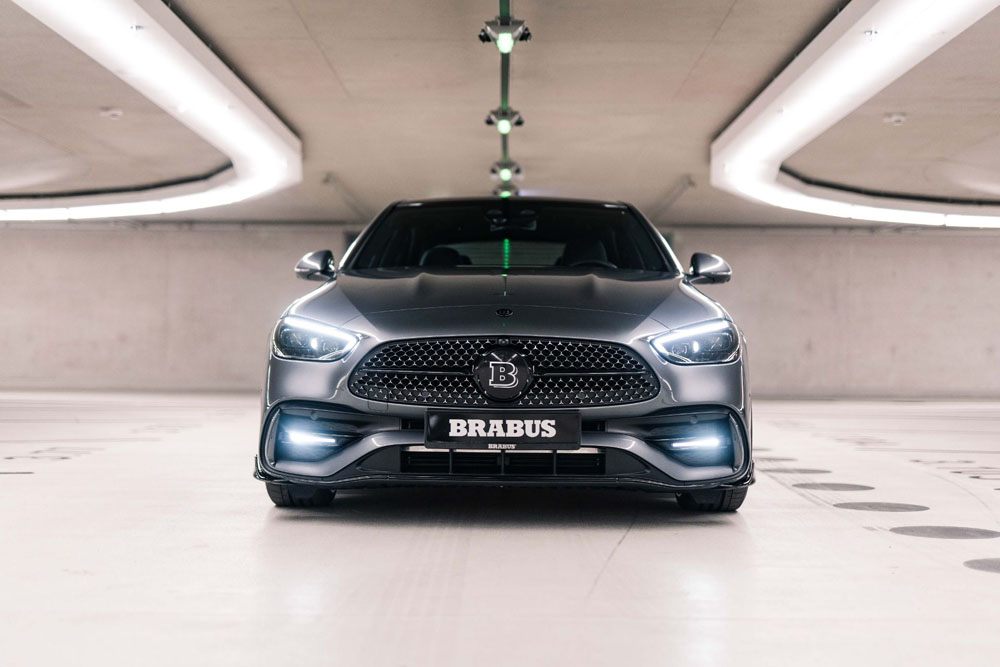 As you know, the C300 and C300d both use a two-liter four-cylinder engine that originally settles for 258 and 265 horsepower, respectively. They also deliver 400 and 550 Nm of torque. And both They are accompanied by a 48-volt mild hybrid system with which it obtains the DGT ECO label in Spain.. This and also allows to inject 15 kW (20 hp) and 200 Nm of torque at specific times. Thanks to this new PowerXtra module, the C300 can provide 300 hp of power and 450 Nm of torque. For its part, the diesel versions reach 310 hp and 600 Nm of torque. Which isn't bad at all.
In Spain, the C300 and C300d arrive exclusively and for the moment with a rear-wheel drive system. But the 4Matic, which is already available in other markets, will do so later. And always accompanied by a 9G-Tronic automatic transmission.
The Brabus B30 almost as fast as a C 43 4Matic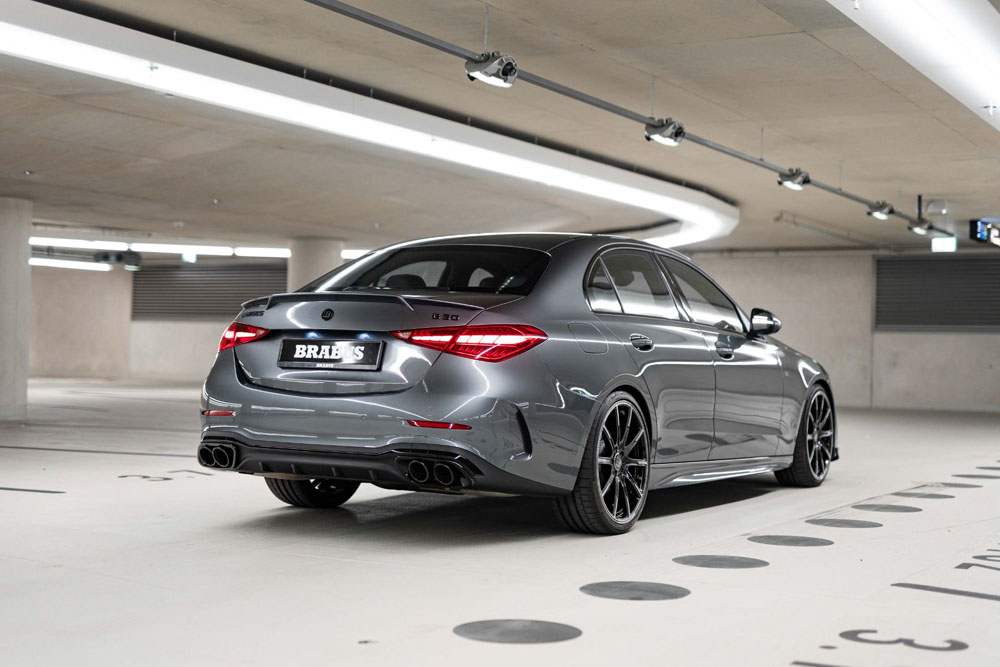 According to the Bottrop specialist its petrol Brabus B30 needs 5.8 seconds to accelerate from 0 to 100 km/h, two tenths less than a Mercedes-Benz C300. For its part a Brabus B30 diesel takes 5.6 seconds, one-tenth less than a Mercedes-Benz C300d. As for the maximum speed, no surprise, since these versions already reach 250 km/h before passing through the hands of this trainer.
And they are not far from the records achieved by the new Mercedes-AMG C43 4Matic. And it is that this version with 408 CV of power and 500 Nm of torque also has a maximum speed limited to 250 km/h. It now takes 4.6 seconds to accelerate from 0 to 100 km/h, thanks in part to its all-wheel-drive system.
The German specialist did not reveal the prices of these improvements intended for the new Mercedes-Benz C-Class, but surely adding them all does not reach what the aforementioned Mercedes-AMG C43 4Matic costs, which in Spain starts at 89,000 euros. But be careful because these jewels are not cheap, because a Mercedes-Benz C300 starts at 56,912 euros, while a Mercedes-Benz C300d starts at 62,544 euros.